ELECTRIC YOUTH
Electric Youth is a unique programme run in partnership with Electric Picnic.
This wonderful opportunity offers young singers, musicians and spoken word artists the chance to compete to perform on stage at the Electric Picnic Festival.
HOW IT WORKS
With support and direction from our Electric Youth Program Coordinator, members grow and gain confidence and skills. Our Electric Youth programme offers a fun and informative experience in music and performance which enhance the act of pure performance as young people learn about assisting with coordination of events, sound check, stage management and performance skills.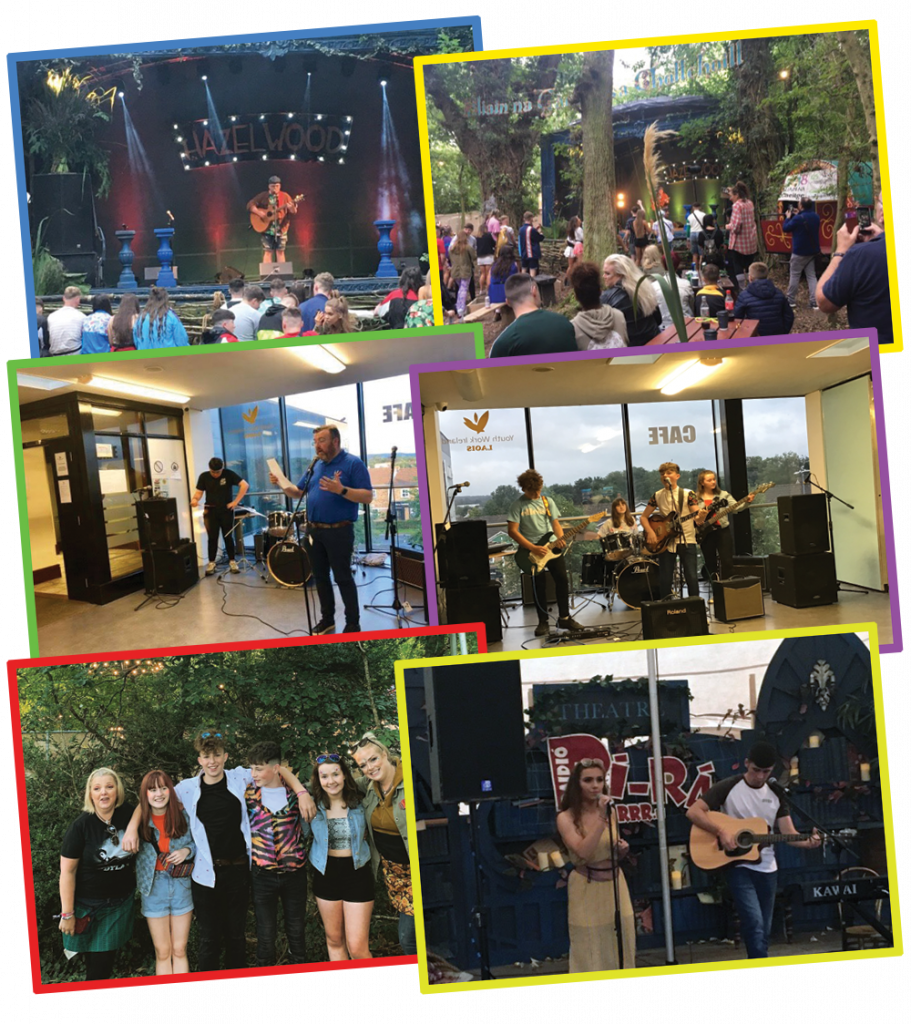 WHAT WE DO
Preparation, Mentoring, Practice, support through rehearsals and preparation for competition. Learn the basics of stage and sound craft and enjoy the process just for the fun of it. Ensuring that even the most nervous of participants have the same chances as more experienced performers. Encourage and foster confidence and remain on-hand banish any nerves or concerns throughout performances.
OUR MUSIC & ARTS JOURNEY SO FAR….
Youth Work Ireland Laois is passionate about the positive effects of music on all our lives and especially on the formative years of young people in the community. Electric Youth is a wonderful success and a wonderful development of our many years supporting young people in Music & Arts through our previous programs such as:
Open Mic Nights
Laois Youth Arts Showcase
Youth Arts Platform
Irish Youth Music Awards

We are proud to provide artistic pathways to help young people grow, and gain confidence through performance or enhancing their skills in the area of music or arts, and have a safe, encouraging, informative, friendly, alcohol free, stage/platform from which to perform.
GET INVOLVED
Young people in Laois (aged 14 to 24), who wish to perform, improve, learn or simply get involved and belong to a positive group, have that opportunity here with our Electric Youth Programme. Everyone can flourish and excel when involved in the arts. The confidence, self esteem, skills, sense of belonging all improve when given opportunity and encouragement.
At Youth Work Ireland Laois this is evident to anyone who watches the young people blossom and sees the delight on their faces when they get their chance to take part and shine.
---
---
In Partnership with:

For support or information: