LAOIS INTERGRATION CHOIR
Laois Integration Choir is one of our music led projects here at YWI Laois. Together with the support of Laois County Council and Healthy Ireland we were delighted to offer singing lessons from top vocal coach Gemma Sugrue of Voiceworks Studio.
Gemma led our young members and helped them choose songs they loved to perform, and the end result came together beautifully. Our fabulous young choir performed on stage at Portlaoise St. Patrick's Day Festival in 2019. They also travelled to Cork city where they proudly represented us at the Cork School of Music.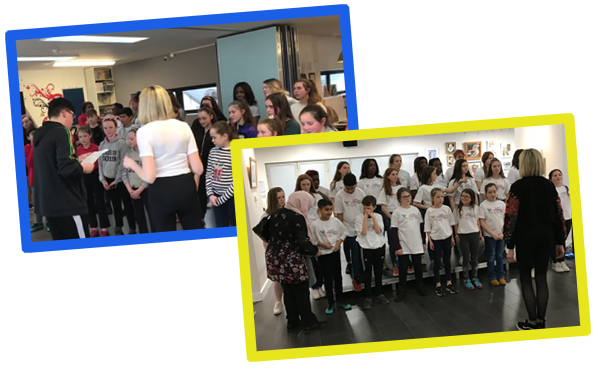 This was an incredible opportunity, and we were privileged and proud to have leadership, encouragement, coaching, skills and instruction of the immensely talented Gemma Sugrue from Voiceworks Vocal Coaching here to pull it all together. It really was inspiring to watch this group of 10-17 year olds learn to sing together and listen to them develop in sound and confidence.
Singing is such a joyful way to express ourselves, and these were wonderfully proud moments for all involved.
---
For support or information: