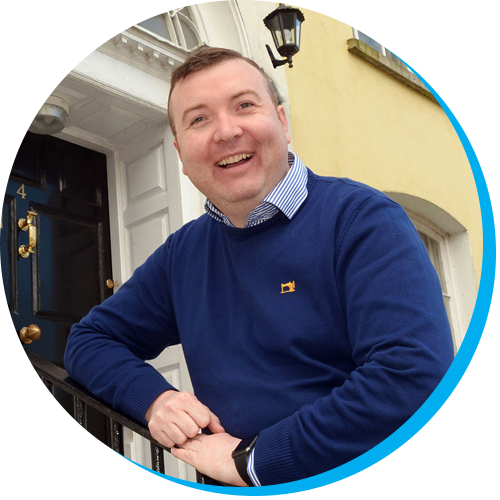 Clive Davis
Regional Director
Clive joined YWI Laois in May of 2016. Originally from Vicarstown in Co. Laois, Clive developed his love of youth work while supporting the development of Vicarstown Youth Club. Clive is the Chairperson of The Cork LGBT+ Pride Festival, Treasurer of LGBT Ireland, Secretary of People's First Credit Union, member of the National Youth Committee within the Irish League of Credit Unions. Clive is passionate about youth engagement and development within Laois.
Email: [email protected]
Phone: 086 2398577/ 0578600104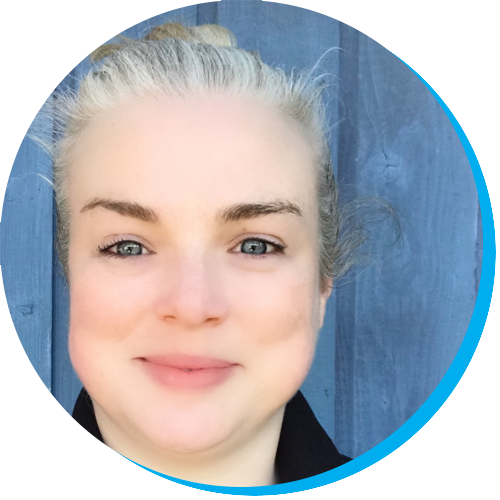 Elaine Boyle
Youth Development Worker UBU Project
Elaine joined YWI Laois in May 2015, a native of Kildare but with a long-standing working relationship with Co. Laois. In that time Elaine has been lucky enough to work with young people aged 10-24 across Laois, creating spaces for young people to feel safe, be empowered, and achieve their full potential.
Email: [email protected]
Phone: 086 4112816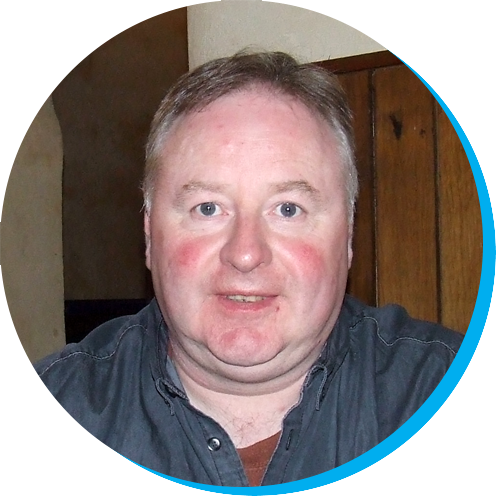 Jimmy Collins
Youth Worker
Jimmy is a Youth worker under the UBU (Your place your space), youth project. Jimmy works with young people from the ages of 10-24 with the aim of supporting and empowering them so that they reach their fullest potential.
Jimmy started work with YWI Laois in September 2020 after working for almost 25 years with Moduslink in Kildare town. Graduated from IT Carlow College in November 2020, with a level 8th degree in youth and Community work.
Email: [email protected]
Phone: 086 0756987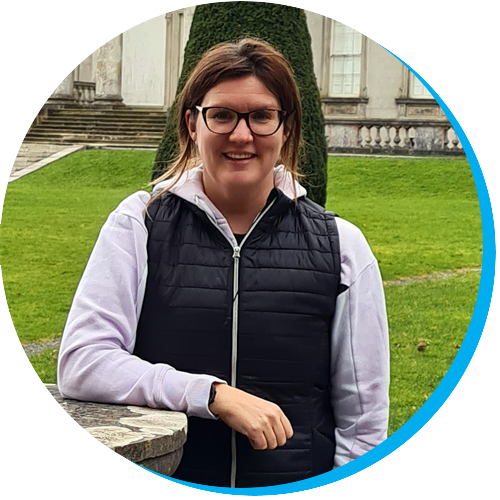 Niamh Kavanagh
Laois Comhairle Na nOg Co-Ordinator
Laois Comhairle Na nOg Co-Ordinator at YWI Laois. Niamh has a keen interest in running and cycling. With a background in business and also in Youth & Community work., at Catholic youth care, (Crosscare), Kildare Youth Services, Carlow regional youth services and Bagnelastown town resource centre. Niamh has a passion for this work. Niamh is very involved in local business which she runs with her husband PJ.
Email: [email protected]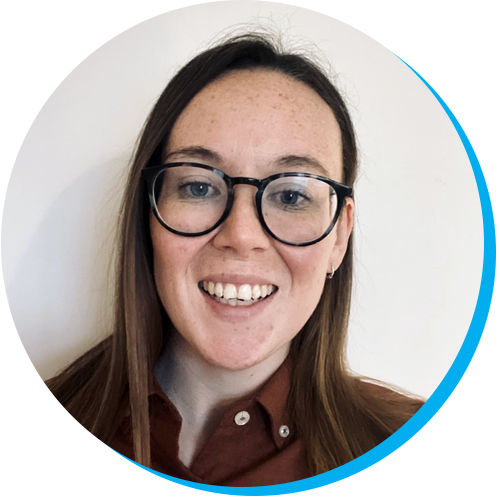 Christina Fitzharris
LGBTI+ Community Development Outreach Worker
Christina is a new starter to our team and joined us in 2021 as our LGBTI+ Community Development Outreach Worker. In her role Christina coordinates all of our adult LGBT+ projects and will be responsible for the creation of Laois LGBT+ awareness events, support groups and increasing LGBT+ visibility in Laois. Christina has a BA in Social Care and a Postgrad in NGO Management and Development and has been involved in LGBT+ and community groups for over ten years.
Email: [email protected]
Phone: 086 0757985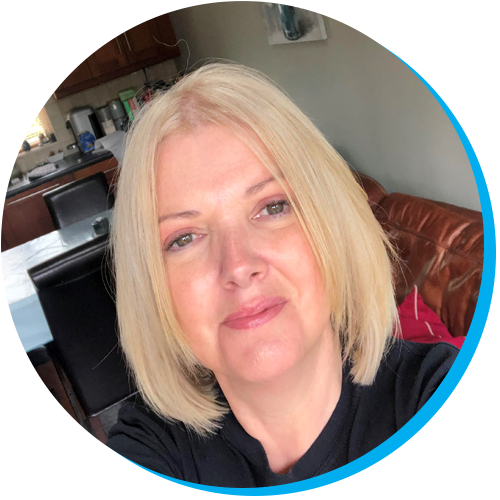 Mary Flanagan
Finance & Office Administrator
Mary joined YWI Laois in 2015 bringing experience from Financial Services, Education, & Logistics, and studied Legal studies at the College of Commerce, Rathmines. She leads our Admin Team and looks after our Finance, Governance, and Administration responsibilities. She is also involved in mentoring our young members in Music & Arts programs. Having also run our Youth Arts Platform and Open Mic events, Mary is our Co-Ordinator for YWI Laois' Electric Picnic "Electric Youth" program.
Email: [email protected]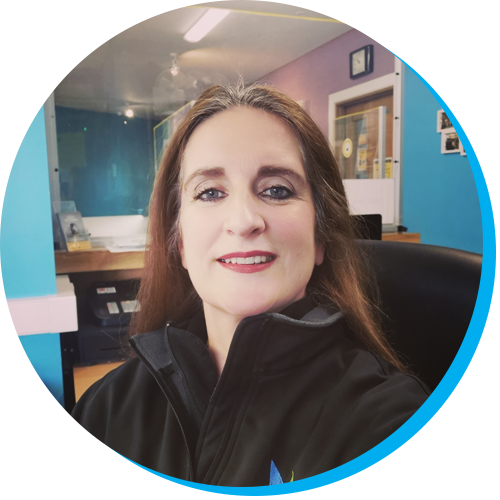 Anna Mc Dermott
Office Administration/Reception
Anna is the first person you meet on arrival to our reception area. Joining Youth Work Ireland Laois in 2017 with a large retail background having spent many years in that area.
Anna has very strong customer relations and customer service experience and enjoys the face-to-face interaction with people that forms a vital part of the role of receptionist.
Alongside reception duties, Anna looks after our Volunteer applications, Training schedules, and document records. Anna has also become strongly involved with our young women's groups and workshops and volunteering with programs and events.
Email: [email protected]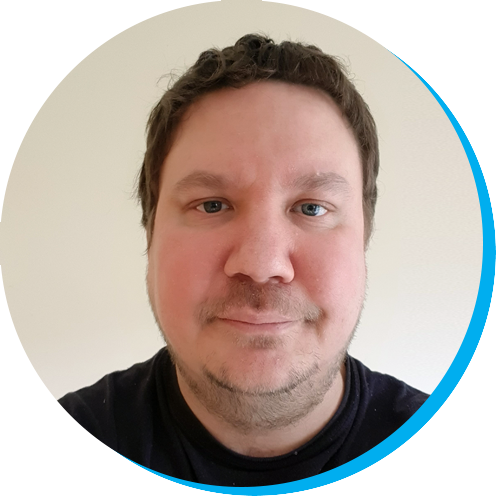 Artur Zych
Office Administration/Reception
Artur is one of the first people you will meet on arrival at YWI Laois. He joined our group in 2020. Artur's educational background is largely in the area of Information Technology. Throughout Artur's career he has also gained extensive experience in office duties and responsibilities along with customer service.
In addition to working at our Reception area and assisting in our Admin team, Artur takes care of many other office duties, maintaining our database, scheduling events, and very importantly ensuring that our website is always up-to-date.
Email: [email protected]
Joe Dollard
Dani Ronan
Jack Scully